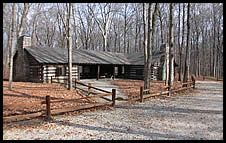 Beech Grove Shelter is a covered, partially enclosed building in a semi-wooded atmosphere. It is located by entrance to the Class C Primitive Campground and the trailhead for Trail 6.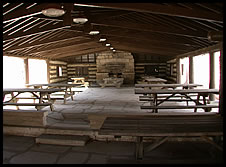 Beech Grove Shelter accommodates 75 people with 15 picnic tables. It also has 1 large grill, electricity, 2 fireplaces, drinking water, and a nearby pit toilet. There is enough parking space for 13 vehicles.
This shelter is available by reservation only.