There is too much to see and do in just one day at McCormick's Creek State Park.
Book a room at Canyon Inn and take your time exploring.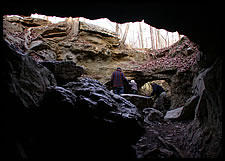 Visitors to McCormicks Creek State Park can enjoy a wide variety of activities and services in a beautiful and restful natural setting.
You can explore the park by 10+ miles of well-marked hiking trails, taking you past unique features like Wolf Cave, Twin Bridges, and the Falls on McCormick's Creek. If you enjoy horseback riding you can take guided trail rides or pony rides at the Saddle Barn.
Picnickers have a variety of picnic areas to choose from, and some have shelters with fireplaces. Many are close to drinking water, restrooms, or playground equipment. There are also several shelter houses throughout the park, and they are all reservable.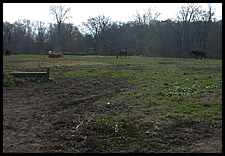 Visitors to McCormick's Creek State Park can also enjoy an Olympic-size swimming pool, playgrounds and playing fields, and a variety of games and sports at the Recreation Center.
Fishing is available on nearby White River. The Nature Center also offers a variety of exhibits, displays and scheduled interpretive naturalist services year-round.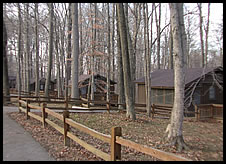 All of the various campgrounds are open year-round at McCormicks Creek State Park. Camping choices include Class A (electric) campsites, Class C (primitive) campsites, a Youth Tent Area and Group Camps.
For visitors preferring all the comforts of home a stay at Canyon Inn or one of their family housekeeping cabins could be just the ticket. The Inn also houses meeting rooms and a public dining room/restaurant.